The Guide On Matching Men's Wedding Dresses
Weddings are so important! Most men only have N times in their lives, and unfortunately, this N is likely to equal 1. Therefore, men who don't like to dress up, better buckle up and do an excellent job in this play. Women must hope this is the most lovely day for their fiancée. So basically, it is your task to make him look good the time he gets married.
Elaborate weddings may use men's dresses. Men's dresses are divided into large dresses, short dresses, and regular dresses. Large dresses include morning dresses (the most formal during the day), tuxedos (the most eloquent at night); and short dresses are semi-formal tuxedos at night. Traditional dresses are all-weather. Suits are the most practical, simple, easy to match, and highly reusable for most people. So this time, Teacher Song tried to talk about how the groom should dress for the wedding from a practical point of view. The male guests attending the wedding can compare the groom's dress, minus the highly decorative ornaments, and be careful not to overwhelm the guest. If you look better than the groom, take off your tie; you can't dress like a bridal ex-boyfriend coming to play.
Standard dress
For the young white-collar workers who have just entered society, the wedding cost is expensive. It is usually not necessary to prepare high-standard dresses for the wedding. Not enough time to wear, the cost of performance is high; the rented dress is not easy to fit in. Not only the groom but also the guests at the wedding (especially VIP guests) may have the same situation—a bridal and workable suit indeed is a bargain. Here are the most recommended grey suits and blue suits. Gray is one of the most popular mainstream colours and works well with shirts and collars. In most cases, they can wear belts to match. The grey suit covers weddings and work occasions well, with a grey and black tie for comparison. If matched with a colourful bow tie, it will look lively and festival. There are two styles to choose from.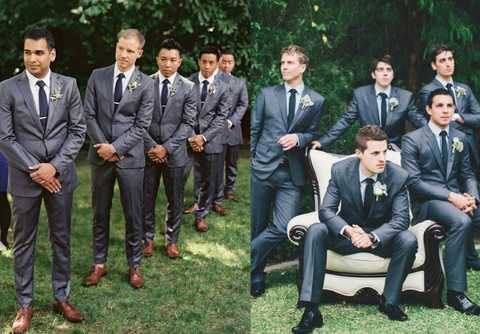 Blue-based suits are practical colours.
High-brightness blue, such as sky blue and lake blue, will give people a bright and sunny feeling; low-brightness blue, such as dark blue, will provide people with a quiet, low-key feel. Blues with high lightness are more casual, and blues with low fun are more formal. Like most understated men , they can choose this darker blue or navy blue. Men who like flamboyant style can choose to be brighter blue. In addition to a tie, a blue bow tie is also very romantic.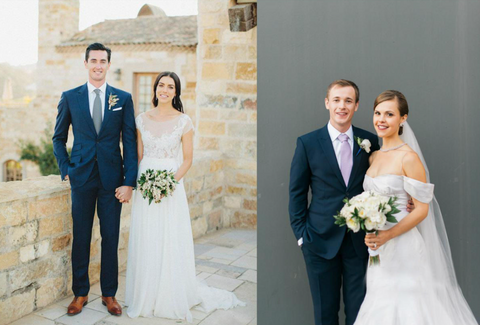 The easiest way to transform a work suit into a wedding suit is to make a change in accessories. The Boutonniere is a small ornament that can best reflect the atmosphere of the wedding. The flowers that can used to make Boutonniere can be natural or fake. Boutonnieres used on wedding occasions are handmade, and most of them are real flowers. Carnation, lily of the valley, peony, rose, etc., are all common flowers. Too lazy to do it? The wedding company can provide it. It is best not to use the red cheap silk cloth to write the "groom"'s corsage, which is vulgar.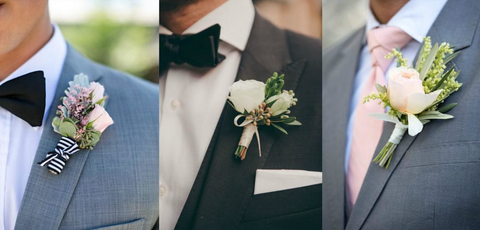 The groom recommends a bow tie, which will have a more wedding atmosphere. The best man or guests attending the wedding are suggested a tie.
Standard Mini Dress
Senior white-collar workers are usually likely to attend grand social occasions and wear Tuxedo. weddings, dinners, and use other circumstances. A tuxedo is a tiny evening dress (you can wear it in the afternoon), widely used in every day social activities. The Tuxedo has become the preferred dress because it is irreplaceable for the extra-ceremonious occasions.
If there is no tuxedo, the all-weather dress (Black Suit) can also be used, The dress also can be used for formal social occasions at any time of the day. Unlike tuxedos, traditional clothing has cancelled all ribbon decorations (neck, pockets, trousers side chapters), and the most formal attire should be a buckle collar. But with the simplification of dresses, two-button black suits are often used as regular dresses, so keep a better quality black suit (preferably with a lapel) that won't break the price.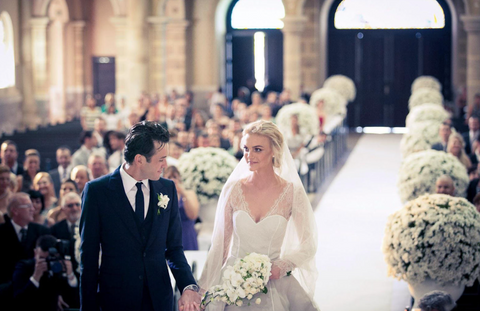 Romantic style
If you are attending an outdoor wedding, and the whole wedding takes a relaxed route, then you can also try to be more casual and lively, boldly matching various jackets, playful bow ties, and more vivid colours. This collocation is also suitable for programmers who are afraid of formal clothing.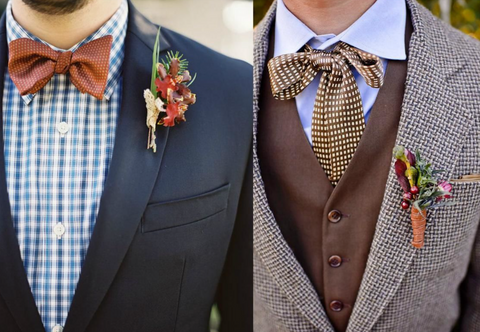 The above is the entire content of the guide on matching men's wedding dresses, and I hope it will be helpful to you. For more matching directions, please visit YFFushi.biz.